Ivy J. Millman, CEO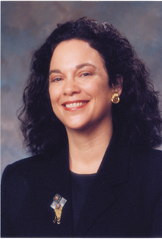 Business leader. Powerful speaker. Thought leader. Visionary.
As WHIZDOM's Chief Executive Officer Ivy is responsible for setting WHIZDOM's corporate direction and leads its business development efforts. Ivy is a creative and critical thinker in fast-paced environments.
Ivy has a proven track record working with Silicon Valley companies for 20 years. Prior to founding WHIZDOM in 1995, Ivy held business development and market development positions at Apple Computer focused on corporate customers for seven years.
Ivy's specialties include: building relationships with business executives and corporate customers, understanding the needs of customers, identifying new market opportunities, managing strategic relationships, structuring and negotiating deals, creating mutually beneficial win-win relationships with strategic stakeholders, understanding the long-term effects of business decisions on corporate financial statements, facilitating meetings and delivering presentations. Ivy also excels at sourcing project teams, structuring teams and providing leadership to the project teams to ensure client satisfaction.
Ivy is a well-received speaker, author and lecturer on strategic business issues. Examples include:
Created and delivered a new course Continuous Innovation: The Strategic Ingredient for Corporate Success at Stanford University. Invited the Chairman of the Board of Cisco Systems, the Vice President of Marketing of Palm and the Contributing Editor of the business magazine Forbes ASAP as guest speakers.
Presented a paper on Flight Simulators for Business at a conference co-sponsored by Accenture that was subsequently published as a chapter in the book Innovation in Economics and Business in 2002 by Kluwer Publishers in The Netherlands.
Developed the whitepaper titled Intranet Solutions as a Competitive Strategy that was published at the Fifth International World Wide Web Conference
Guest speaker at American Management Association conference on Economic Value Added (EVA) to identify how to deploy technology to increase shareholder value
Developed and delivered workshop for Co-Development Learning Alliance to identify technology-based solutions to improve employee and business outcomes
Delivered speech on deploying the Internet to manage relationships with customers, suppliers, strategic alliances and partners at the Internet Commerce Enterprises Conference and the International Quality and Productivity Center (IQPC) Conference
Delivered speech on leveraging Internet technology to increase customer satisfaction at the Support Services Conference and the IQPC Conference
Delivered speech on improving workforce productivity and business performance through Intranet and Extranet solutions at the IQPC Conference
Delivered speech on using the Internet to build institutional knowledge and gain competitive advantage in the global knowledge economy at the Performance Support Conference
Ivy has an MBA from Stanford University Graduate School of Business and a BS in Accounting from the University of Illinois — Urbana (CPA).
Stuart Millman, Business Manager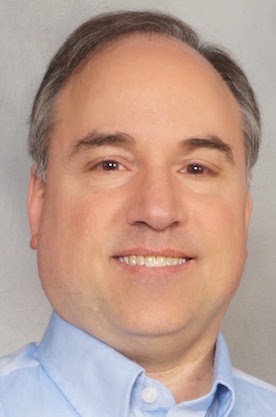 Stuart brings to WHIZDOM over 20 years of business experience and has successfully worked on myriad complex projects for a number of companies ranging from small businesses to large multinational corporations. He brings experience managing internal teams as well as managing external suppliers to ensure projects are successfully completed on time and on-budget. He also has the expertise of managing many business projects from conception to delivery.
Stuart's expertise includes: scoping out projects, proposal development, project management, marketing matters, intellectual property matters, legal contracts development, business research, developing sales presentations, sales tools, training materials, web site content, business documents and more. Stuart has strong problem-solving abilities and excels at analyzing large amounts of business and technical information.
Prior to joining WHIZDOM in 2000, Stuart founded and owned a desktop publishing company in Skokie, IL and previously worked as a freelance desktop publisher for a number of corporations, marketing firms and advertising agencies.
As WHIZDOM's Chief Product Officer, Stuart is responsible for defining WHIZDOM's service offerings. He also developed and maintains the WHIZDOM Knowledge Repository and as WHIZDOM's webmaster designed and produced this web site and developed all of the content that appears on it.
Stuart is a former Patent Examiner with the U.S. Department of Commerce Patent and Trademark Office and is a Registered Patent Agent (No. 33,095).
Stuart has a BS in Mechanical Engineering from the University of Illinois — Urbana.