"WHIZDOM was instrumental in the rapid development of a rich sales pipeline — opening doors and initiating substantive ongoing discussions with 30 Fortune 1000 C-level executives in just a few weeks."
— VP of Sales, Liquid Engines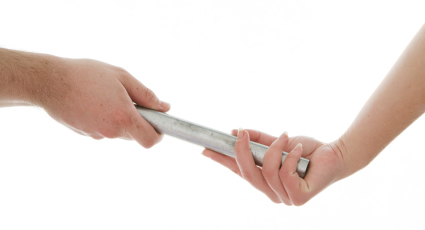 Over 12+ years WHIZDOM developed a unique, top-down, laser-focused, approach to business development to accelerate the sales process and close B2B sales faster.
We use our proven approach to identify corporate decision makers (people that make buying decisions, control budgets and influence purchases) and accounts to select as prospective targets to help Clients keep the sales pipeline filled with qualified sales prospects, improve conversion rates, shorten sales cycles and shorten time-to-revenue.
As result of using this approach, WHIZDOM has formed and developed long-term relationships with a number of corporate executives at major corporations in many different industries. (View examples)
Clients turn to WHIZDOM because we have the experience and experience to execute business development initiatives. We work closely with corporate sales teams and strategically leverage relationships with corporate executives to help Clients identify qualified B2B sales prospects to maximize ROI from business development efforts.
Client Goals
Maintain a filled pipeline of qualified sales prospects to increase sales opportunities
Acquire top-tier corporate customers
Increase ROI and productivity of sales teams
Improve sales efficiency and shorten sales cycles
Challenges faced
Sales teams that spend inordinate amounts of time on sales prospecting tasks
Lengthy sales cycles
Competitive threats
Our Expertise
Using proven approach, shorten sales cycles by contacting champions and influencers to quickly get to corporate decision makers and qualified sales prospects at target corporations
Decipher complex organization charts and corporate structures to identify decision makers
Obtain and attend face-to-face meetings with key executive-level corporate decision makers
Establish, nurture and manage relationships with executives, champions, influencers and corporate decision makers
Develop qualification criteria to identify and rank target prospects
Transfer relationships to the Client's sales representatives to move the sales process forward
Develop metrics and milestones to measure the performance of business development initiatives