"WHIZDOM is adept at identifying and evaluating potential strategic partners and managing strategic partner relationships."
— Senior VP of Business Marketing, Palm, Inc.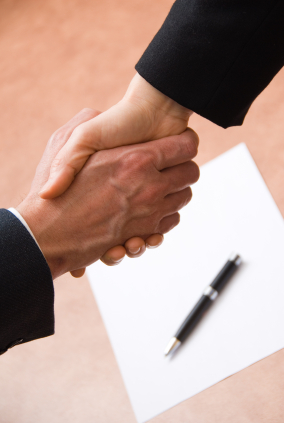 To compete successfully in a complex business environment and drive value, companies often must form various types of strategic relationships with outside companies. Strategic partners can provide numerous business benefits that improve the bottom line.
Acquiring the right strategic partners can support a Company's efforts to enter new markets, increase market share, capitalize on new market opportunities, provide compelling solutions to customers and reduce the need for internal investments in non-core offerings.
Clients turn to WHIZDOM because we have the experience and expertise to help Clients acquire and form mutually beneficial relationships with myriad types of new strategic partners including software partners, technology partners, channel partners, licensing partners, resellers and sales and marketing partners.
Client Goals
Acquire best-in-class, top-tier, strategic partners
Optimize strategic partner deal structures
Shorten time-to-market, increase sales, lower costs
Develop competitive, compelling products and services
Challenges Faced
Identify prospective qualified strategic partners
Develop beneficial strategic partnering deals
Evaluate and qualify prospective partner companies
Our Expertise
Identify, evaluate and recommend companies to partner with
Develop criteria for selecting and qualifying strategic partners
Select, recommend and qualify companies as prospective strategic partners
Open relationships with key decision makers at prospective strategic partner companies
Structure, negotiate and close partnering deals (e.g., Develop financial models, contract terms)
Integrate partners into organization